Measuring the Water Vapor Sorption of Wood
A material's susceptibility to water vapor and moisture can have a profound impact on its mechanical stability and its kinetic properties, significantly affecting how it can be implemented as a commercial or industrial product. Water vapor sorption measurements are subsequently crucial for various materials characterization applications – including the characterization of organic substances such as wood.
Wood is a hygroscopic material and as such exhibits a natural tendency to absorb moisture from the atmosphere. This property is determined by the type of wood under examination, and the variation in the surface area of the wooden sample, as well as the temperature and humidity of its surrounding atmosphere. These parameters are important for understanding the suitability of different wood species to certain products, shapes, and climates.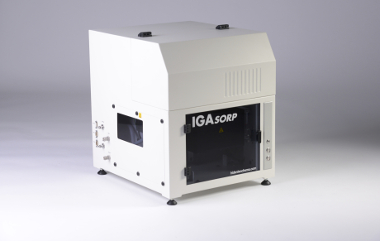 Accurately measuring the water vapor sorption of wood requires gravimetric analysis equipment capable of acquiring quantitative real-time data based on the wood sample's mass. This enables researchers to draw accurate conclusions about the suitability of a given type of wood in different forms – which is crucial for determining if a wood is suitable to be manufactured into architectural structures, and predicting its stability over extended time periods.
Dynamic Vapor Sorption Measurements of Wood
Dynamic vapor sorption (DVS) analysis is among the most common gravimetric analysis techniques for the acquisition of water vapor sorption data. DVS is designed to measure water vapor sorption isotherms and kinetics by isolating an analyte, such as wood, in a sample chamber and regulating the humidity, temperature, glass flow rate, and pressure of the chamber. Analytical software monitors the kinetic mass response of the analyte in isothermal increments typically up to 98% relative humidity (RH).
Equilibrium (isotherm) data can be analysed with various models to differentiate between primary and secondary vapor sorption, for thorough analysis of the sorptive properties of a wood type. Primary vapor sorption is believed to be symptomatic of the hydroxyl cellular structure of the analyte's surface area. This surface permeation results in secondary vapor sorption, which occurs due to molecular interaction with vapor that has already been absorbed.
Separating primary and secondary vapor sorption is important for wood characterization, as it actively informs the potential applications of the material. Analysis of primary vapor sorption for example allows researchers to determine the molecular mass of dry wood per sorption site, which can indicate how susceptible the wood is to moisture uptake in various climatological conditions.
Water Vapor Sorption from Hiden Isochema
Hiden Isochema are world leaders in the design, manufacture, and supply of sorption equipment for a broad range of sectors. Our IGAsorp DVS analyzer has been applied for the characterization of wood in bulk, splintered and powdered forms, informing studies into the suitability of wood species for various applications. The IGAsorp offers unrivalled long term stability, which is crucial for the accurate determination of water sorption isotherms in wood and related forest products, where equilibration times are often lengthy.
If you would like any more information about our water vapor sorption measurement equipment, please do not hesitate to contact us.
You Might Also Like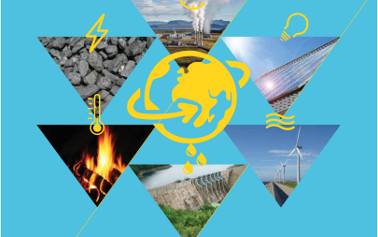 Hiden Isochema is proud to support World Metrology Day 20th May 2014!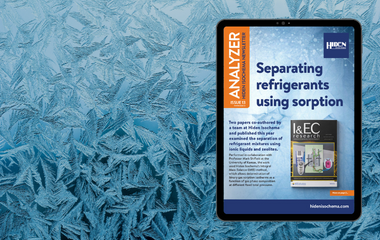 Download the Winter edition of the Hiden Isochema Analyzer newsletter today. In this edition we focus on separating refridgerants using sorption.