World Metrology Day 2014!
Today (20th May) is World Metrology Day; organised jointly by the International Bureau of Weights and Measures (BIPM) and the International Organization of Legal Metrology (OIML) in order to celebrate the anniversary of the signing of the Metre Convention on 20 May 1875. This Convention is widely recognised as the start of a formal international basis for transferable measurements.
The theme of this year's World Metrology Day is Measurements and the global energy challenge. Hiden Isochema is proud to support World Metrology Day and our high accuracy sorption analyzers are of course widely used to perform measurements directly relevant to the global energy challenge.
Specifically, our sorption instruments are used for the following energy related applications:
Development and validation of carbon capture materials and techniques in order to reduce carbon dioxide emissions
Characterization of membrane materials used in fuel cells and batteries
Characterization of the hydrogen storage capacity and kinetics of solid-state materials for use of hydrogen as a renewable fuel
Development of novel catalyst materials to reduce industrial energy consumption
Evaluation of ionic liquids as green solvents and for use in gas separation applications
Development of solutions to harness solar energy through sorption heat pumps
We carefully calibrate our instruments and verify the results of our conformance tests against standards in order to ensure that our sorption instruments may be relied on for accurate measurements. All calibrations are traceable to national standards, and for mass measurements, ultimately to the international prototype kilogram itself, housed at the BIPM.
The International Prototype of the Kilogram
In his World Metrology Day message, Stephen Patoray, Director of the OIML, closed with the following message:
"As we join together to celebrate World Metrology Day, we should all be aware and be thankful that there are knowledgeable, highly skilled and dedicated people … across the many businesses in the energy sectors, who are working every day to ensure that we have the systems in place to provide accurate, internationally accepted equipment and measurements. Thanks to these people we are all able to have confidence in the decisions we make with respect to all the measurements we need in order to address the global energy challenge."
On behalf of all at Hiden Isochema and our customers involved in energy related measurements, we thank Stephen for his kind words and pledge to continue to support our customers in their measurements in whatever field, especially those working to meet the global energy challenge.
You Might Also Like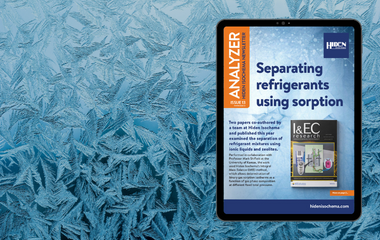 Download the Winter edition of the Hiden Isochema Analyzer newsletter today. In this edition we focus on separating refridgerants using sorption.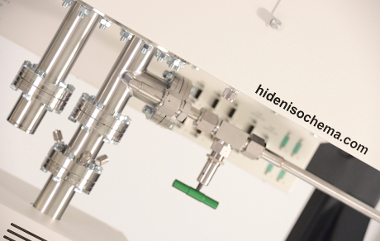 The gravimetric sorption technique is used to determine the amount and rate of the interaction of a gas or vapor with a material.