New Article: Laboratory measurements aid process efficiency
A recent article in the magazine Chemical Engineering features the new IGA-003-MC binary gas sorption analyzer and an interview with Dr Darren Broom, Hiden Isochema Product Manager.
The article, by Joy LePree, a Contributing Editor for Chemical Engineering, considers how new laboratory instruments simplify the collection of accurate and consistent data to increase productivity and product quality in the Chemical Process Industries (CPI). And how providers of laboratory instruments, such as Hiden Isochema, have responded by developing user-friendly systems that make it as easy as possible for laboratory teams to generate and access the high-quality results they need.
A number of different analytical techniques are considered in the article, including infrared gas analysis, combustion-based elemental analysis, and TGA.
Dr Broom was asked about Hiden Isochema's speciality:
"When it comes to obtaining gravimetric gas and vapor sorption measurements, which are used for the design and development of gas-separation and purification processes, achieving high accuracy can be a challenge because results can be affected by the way the material is prepared for the measurement, by impurities in the gas or vapor supply and by temperature measurement accuracy and stability"
The article also notes the need for faster, more repeatable results:
"Measurements can also be rather time consuming, particularly if the sorption kinetics — the rate at which the gas or vapor adsorbs — are slow. Therefore, speeding up the process while maintaining high accuracy is one of the most significant challenges for pure-gas sorption measurements. For this reason, chemical engineers require methods of quickly and easily measuring gas and vapor sorption, so increasing sample throughput is highly desirable."
Hiden Isochema recently introduced the Integral Mass Balance (IMB) method for measuring binary gas sorption. This approach is used by the IGA-003-MC gravimetric sorption analyzer, which incorporates a specially designed sample reactor and mass spectrometer sampling interface.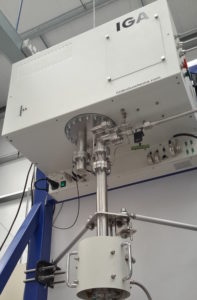 "Measuring multi-component gas adsorption continues to be a challenge, even though such data are critical to the development and design of gas separation and purification processes. The IMB method allows the rapid, accurate measurement of binary gas-adsorption isotherms on relatively small samples of only a few grams."
To read the article in full, please visit the Chemical Engineering website.
You Might Also Like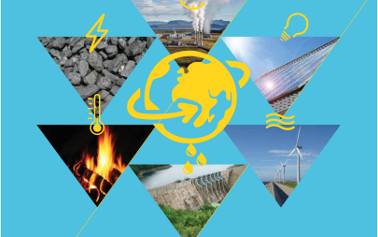 Hiden Isochema is proud to support World Metrology Day 20th May 2014!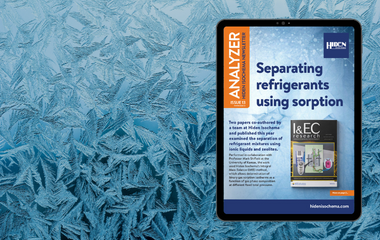 Download the Winter edition of the Hiden Isochema Analyzer newsletter today. In this edition we focus on separating refridgerants using sorption.