Proud sponsor of RSC Porous Materials Poster Conference
Hiden Isochema is proud to sponsor the RSC Porous Materials Group Poster Conference 2020.
This online event is to be held entirely on Twitter, bringing members of the porous materials community together to network, share their research and engage in scientific debate.
To take part you will need to register to submit a poster before 19th July 2020.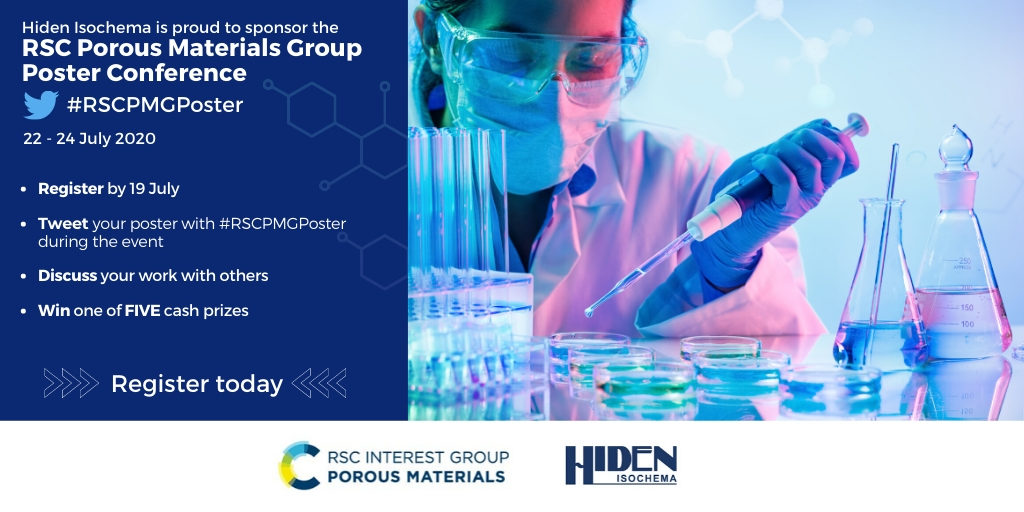 Register to submit a poster  – registration is open until 19th July
Tweet your poster with #RSCPMGPoster throughout the conference, 22 July 2020 00:00 – 24 July 2020 23:45, United Kingdom
Discuss and engage – throughout the conference; make sure to answer the questions from the community, committee and comment on other posters
Win prizes* if your poster is deemed best by Subject Chairs
To find out more and to register, visit the RSC website where you'll also find tips on how to create a winning poster.
* Includes prizes from Hiden Isochema and the RSC journal Molecular Systems Design & Engineering for the best posters. Cash prizes sponsored by Hiden Isochema: £150 first prize, plus three £50 prizes. Prizes sponsored by the Royal Society of Chemistry: £100 cash prize, plus two £50 RSC book vouchers.
NOTE: You do not have to be a member of the interest group, or even the Royal Society of Chemistry! Those who register for the event will be eligible for a free Affiliate Membership to the RSC, which includes a free subscription to one interest group. To do so, apply online here using the discount code TC2020.
You Might Also Like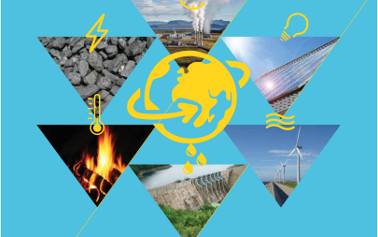 Hiden Isochema is proud to support World Metrology Day 20th May 2014!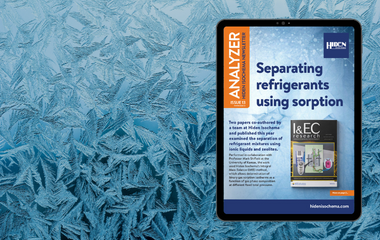 Download the Winter edition of the Hiden Isochema Analyzer newsletter today. In this edition we focus on separating refridgerants using sorption.