Summer School's Programme featuring Leading Academics
From 17th-20th July 2014 Hiden Isochema and the University of Salford are set to co-host an experimental summer school on the characterization of hydrogen-material interactions.  The summer school will precede the 14th International Symposium on Metal-Hydrogen Systems (MH2014).
The programme is beginning to shape up nicely and we are delighted to be putting together an impressive programme of invited speakers, featuring a number of leading academics, including:
Professor Andreas Züttel, EMPA, Switzerland
"Introduction to Hydrogen in Materials: Fundamentals and Applications"
"Hydrogen in Metals and Metal Hydrides"
Dr Paul Anderson, University of Birmingham, UK
"Complex Hydrides: A Chemical Perspective"
Dr Theodore Steriotis, NCSR "Demokritos", Greece
"Hydrogen in Porous Solids and Inclusion Compounds"
Dr Martin Owen Jones, ISIS, Rutherford Appleton Laboratory, UK
"Characterising the Interaction of Hydrogen with Catalytic and Nanoscale Materials"
Dr Sabrina Sartori, University of Oslo/UNIK and Institute for Energy Technology, Norway
"Introduction to Spectroscopic Studies of Hydrogen in Materials"
Professor Yaroslav Filinchuk, UCL, Belgium
"Structural Characterisation of Metal Hydrides"
Dr Timmy Ramirez-Cuesta, Oak Ridge National Laboratory, USA
"Structural and Dynamic Studies of Hydrogen in Porous Solids"
"Comparing Theory with Experiment: Some Spectroscopic Case Studies"
Dr Andreas Borgschulte, EMPA, Switzerland
"Raman and Infrared Spectroscopy Studies of Metal Hydrides"
Professor Mark Conradi, Washington University, USA
"Studying Hydrogen in Solids using NMR"
This excellent programme of lectures coupled with a day of practical demonstrations at Hiden Isochema head office, promises to make the summer school a fantastic opportunity for graduate students and other young researchers who are new to the study of hydrogen-material interactions
We are very grateful to COST Action MP1103 for their funding which includes up to 30 scholarships that will enable students from its 35 member countries to attend.
Registration is now closed for the summer school but remains open for the main conference until 11th July. For more information on the summer school or MH2014 please visit the website.
You Might Also Like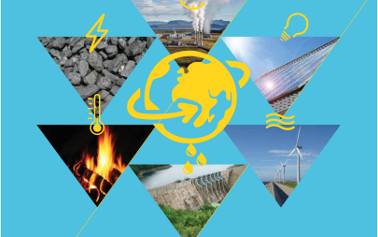 Hiden Isochema is proud to support World Metrology Day 20th May 2014!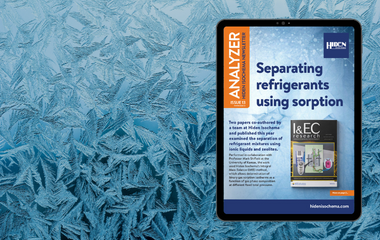 Download the Winter edition of the Hiden Isochema Analyzer newsletter today. In this edition we focus on separating refridgerants using sorption.