IGAsorp-XT
Dynamic Vapor Sorption Analyzer
Fully automated DVS analyzer, with advanced control method for water sorption under extreme conditions
Benefits of IGAsorp-XT
Unrivalled performance and total baseline stability

Unique climate-XT mode offers lowest controllable humidity of any DVS analyzer

High accuracy water isotherm measurements up to 300 °C
Introducing IGAsorp-XT
The IGAsorp-XT is a fully automated water sorption analyzer designed for measurements at temperatures and humidities beyond those available with conventional DVS analyzers. High resolution sorption isotherms are recorded at humidity values from 0.2 %RH or lower, using the unique climate-XT control method. Combined with high temperature water sorption measurements to 300 °C, an integrated pre-heater and completely flexible method programming, the IGAsorp-XT is the world's most advanced benchtop DVS analyzer.
Key Features
Controlled humidity from 0.2 %RH at 50 °C and from 0.5 %RH at 25 °C

Water sorption isotherms from 5 to 300 °C

Integrated pre-heater for drying and thermal desorption studies to 350 °C

User protection for sample loading at elevated temperatures

Full automation for isothermal, isochoric and temperature-programmed experiments

Automated external water reservoir feed for prolonged unattended operation
The IGA Method
Hiden Isochema's unique IGA method is applied independently to every step in a gravimetric sorption measurement. At each step, the humidity and temperature are actively regulated, with resultant changes in sample weight continuously recorded.
The kinetic weight data is analyzed in real-time, and the trend toward equilibrium is predicted and displayed on screen. Equilibration criteria are applied to objectively determine the period allowed before the measurement moves on to the next pressure or temperature value. Each equilibrium point is plotted on an isotherm or isohume, and the full raw data is also recorded. 
IGAsorp analyzers therefore allow consistent analysis with optimum measurement accuracy and faster overall process times.
Applications
The unique features of the IGAsorp-XT make it ideally suited to the study of a range of material types. The following are especially relevant:
Polymer membranes

Composites

Proton exchange membranes for fuel cell applications

High performance engineering materials

Hydrophilic nanoporous materials

High performance drying agents (sorbents)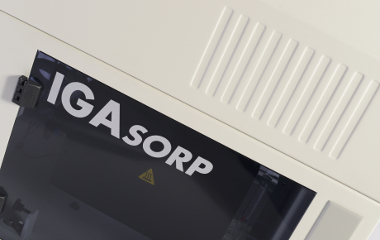 TECHNIQUE HYPHENATION
All IGAsorp models can be interfaced with complementary characterization tools, including Raman and Infrared (IR) probes, optical systems and a range of Hiden Analytical quadrupole mass spectrometers.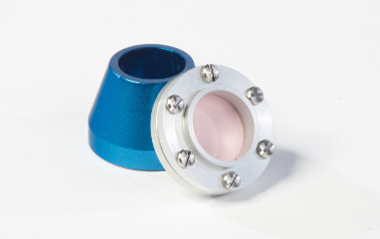 OPTIONS AND ACCESSORIES
A range of options and accessories are available including moisture vapor transmission rate (MVTR) cells, organic vapor measurement capability, and an electrically actuated external water feed for extended operation.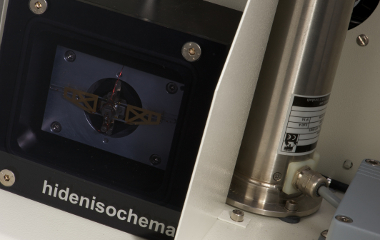 3 Year Warranty
The IGAsorp series of DVS analyzers have a proven track record of reliability. We are pleased to be able to offer as standard a 3 year warranty on all new IGAsorp Instruments.
Resources & Downloads
Powerful New DVS Control Method from Hiden Isochema

Improved Humidity Conformance Testing for DVS Analyzers
Also of Interest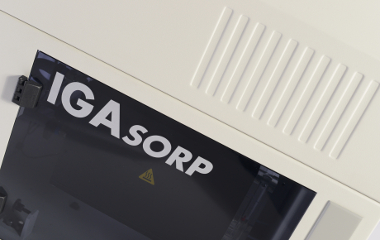 Fully automated compact benchtop DVS analyzer, for fast and accurate sorption measurements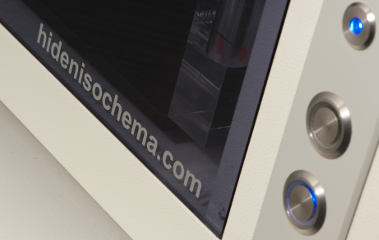 Fully automated compact benchtop DVS analyzer with extended isothermal range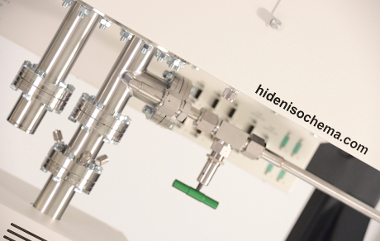 Single component gravimetric analyzer, for precise characterization of gas and vapor sorption equilibria and kinetics
Any Questions? Get In Touch
Get in touch with us today to speak to one of our experts.
Call us on +44 (0) 1925 244678 or click below to contact us.