Dynamic Vapor Sorption Characterization of Pharmaceuticals
Dynamic vapor sorption is a gravimetric method of characterizing a material's water sorption properties, offering quantitative insights based on mass changes resulting from programmed variations in environmental conditions. Modern dynamic vapor sorption analyzers offer control of the humidity, temperature, and gas flow rates within a sample chamber to enable multiple measurement parameters and methods. It is currently one of the most accurate methods for determining water sorption isotherms of pharmaceuticals, informing the determination of equilibration curves and diffusion coefficients of solid-state products.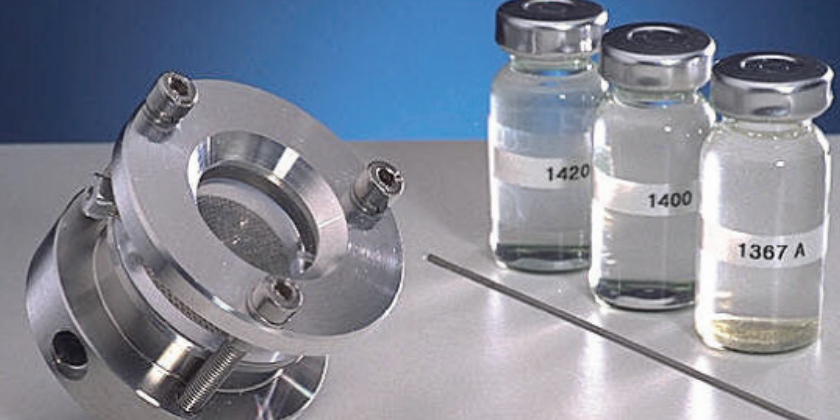 Moisture sorption is an integral metric for pharmaceutical characterization, as it can radically impact the chemical composition or mechanical stability of a range of materials. Drugs and medicines are extremely sensitive products that can be altered by moisture uptake at any stage of product development. These chemical reactions can result in the formation of hydrates, which can detrimentally effect drug purity, yield, and dosage calculations by chemically impacting the products' solution kinetics. They can also cause phase changes that damage the mechanical stability of the product and reduce it to an amorphous or crystalline phase with limited-to-no efficacy.

Traditional methods for determining the vapor sorption of pharmaceuticals are extremely labor intensive and less accurate than modern gravimetric techniques. Modern dynamic vapor sorption instruments have enabled the accurate and simultaneous assessment of multiple experiment parameters, reducing the labor intensity of crucial pharmaceutical characterization processes. These metrics include:
Amorphous phase content;
Diffusion coefficients;
Hydration analysis;
Moisture vapor transmission rates;
Surface area and porosity.
Hiden Isochema's IGAsorp dynamic vapor sorption analyzer is a well-established instrument for determination of the equilibration capacity and uptake kinetics of pharmaceutical products in multiple applications.
Pharmaceutical Measurements with IGAsorp Dynamic Vapor Sorption Analyzer
The IGAsorp dynamic vapor sorption analyzer is a fully-automated gravimetric instrument that continuously monitors moisture-related mass changes in a sample over time. Pre-determined temperature and relative humidity changes are programmed with stability of +/- 0.01°C and +/- 0.01 %RH in a range of 5 – 85°C and 0 – 98 %RH. The equilibration period for each temperature and humidity points is determined automatically by the IGAsorp's software, based on the observed kinetics, enabling real-time simultaneous determination of equilibrium data and the sorption kinetics with excellent repeatability. These properties are crucial for pharmaceuticals, which must maintain excellent levels of batch-to-batch consistency to meet market and regulatory specifications.
The IGAsorp dynamic vapor sorption analyzer has been used for hydrate analysis, MVTR and diffusivity determination, and amorphous phase detection – each of which supports different areas of pharmaceutical development. Accurate hydrate analysis, for example, can inform the storage and packing capacities of drugs or medicines by informing assessment of a sample's polymorphism under user-defined pressures and humidity.
Dynamic Vapor Sorption from Hiden Isochema
Hiden Isochema are leading developers and suppliers of gravimetric equipment for a broad range of applications, including the characterization of pharmaceutical products.
Our IGAsorp dynamic vapor sorption analyzer is equipped to determine multiple properties of pharmaceutical products under varying conditions, to ensure the most rigorous possible analysis and characterization of drugs and medicines prior to their release to market.
If you would like any more information about our dynamic vapor sorption products, please do not hesitate to contact us.
You Might Also Like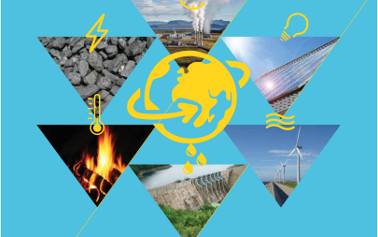 Hiden Isochema is proud to support World Metrology Day 20th May 2014!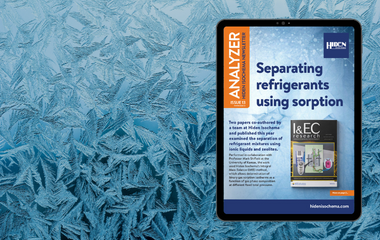 Download the Winter edition of the Hiden Isochema Analyzer newsletter today. In this edition we focus on separating refridgerants using sorption.